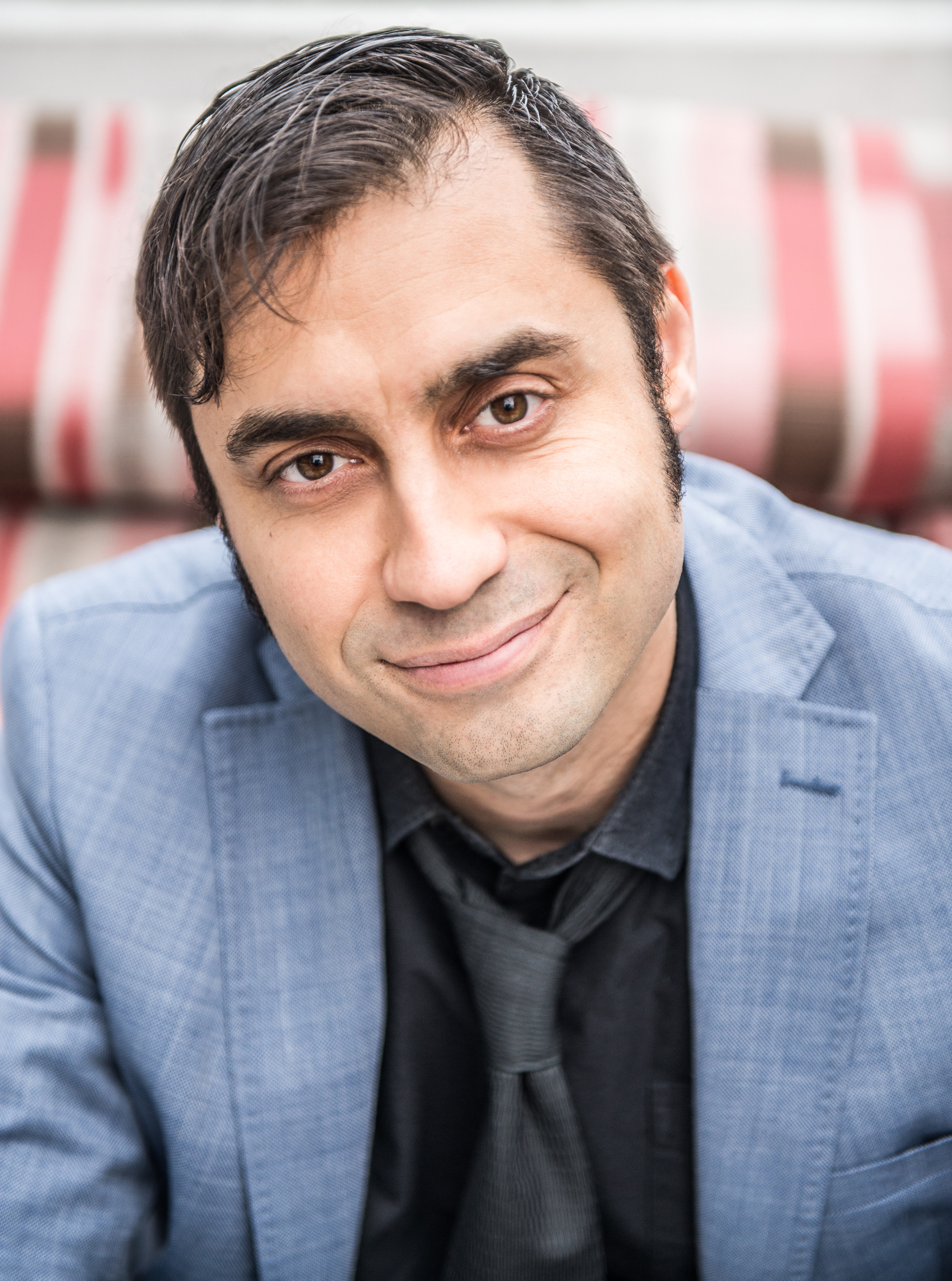 Michael is a theatre maker who works in both Canada and the USA. Born and raised in Regina, Michael trained in the University of Regina's Theatre Department before graduating with a BFA in Acting from the University of Alberta.  Moving to Vancouver in 2000, he is the Founding Artistic Producer of November Theatre, known for such alternative musicals theatre works as The Black Rider and Hard Core Logo: Live. The Black Rider toured across North America for over a decade and is the only show to ever win "Best Production" at the Sterling Awards (Edmonton), the Betty Mitchell Awards (Calgary) and the Jessie Awards (Vancouver) - while also being nominated for "Best Touring Production" at the Dora Awards (Toronto).  Hard Core Logo: Live is Michael's stage adaptation of the film and book, with new music composed by Joe Keithley of legendary punk bank D.O.A. which received an Ovation Award Nomination for "Best New Work".  Also with November Theatre, Michael co-wrote (w/ Carmen Aguirre) and directed Ana for "Hive 3" as part of the 2010 Cultural Olympiad, and wrote "Killing Konundrum" for Caravan Farm Theatre's Everyone collective morality project, the NY premiere of ILSA Queen of the Nazi Love Camp (Medicine Show Theatre); directed the world premiere of the punk rock opera Baby Fat (La MaMa, NY) and developed Carmen Aguirre's play with music by Shad, Anywhere But Here. 
For Vancouver's Touchstone Theatre he was the playwright in residence in 2010/2011; and for Regina's Globe Theatre he was the Artistic Associate in 2011/2012, where he developed original work, programmed a season of the Sandbox Series and directed David Greig's Midsummer (a play with songs).
Other directing credits include Lungs (Mitch & Murray Productions, Vancouver), As You Like It (Studio 58 / Langara College); Born Yesterday (Ensemble Theatre Company); Uncle Vanya (Medicine Show Theatre, NY); A Midsummer Night's Dream (Colonial Theatre of Rhode Island)Fat Pig (Equity Co-Op/Jessie Award Nomination, Vancouver); Humanity and No (Persephone Theatre, Saskatoon); I Love You You're Perfect Now Change (Arts Club Theatre/Gateway Theatre, Vancouver); 5 Women Wearing the Same Dress (Presentation House, Vancouver); and the Fringe hit Barbie Screams (which he co-wrote).
Michael received the Canadian AEA Emerging Artist Award, and several grants from The Canada Council for the Arts including the JBC Watkins Award to pursue his MFA in Directing at Columbia University, where he was the Faculty Assistant to Anne Bogart.  While living in NY directing credits included the politically charged devised Mr. E's Humongous Underground Digital Vaudeville Extravaganza!!! (Columbia University), Liz Thaler's The Third Option (Amios/SHOTZ!), and Uncle Vanya (Medicine Show Theatre).
Favourite acting credits include: The Black Rider, Hard Core Logo: Live (November Theatre); Heiner Müller's Macbeth (Theatre Conspiracy); Refugee Hotel (Theatre Passe Muraille); Buddy: The Buddy Holly Story (Arts Club Theatre); Little Mercy's First Murder, Life After God (Touchstone Theatre); Tideline (Neworld Theatre/Touchstone); Hamlet, Taming of the Shrew, Romeo & Juliet (Bard on the Beach); Cloud Tectonics (Vancouver Playhouse/Pi Theatre); Twelfth Night, Merchant of Venice (Free Will Players); The Blue Orphan (Catalyst Theatre, UK Tour); The Edible Woman (Theatre Junction); and Hedwig and the Angry Inch (Theatre Network). Michael has won the Sterling for "Best Lead Actor" and has been nominated for 3 Jessies for "Best Supporting Actor (Large Theatre)", a Betty for "Best Performance in a Musical", and an Ovation Award for "Best Lead Performance".
Michael recently finished teaching Acting and Directing at Arizona State University where he directed the world premiere of Indian School.  He now resides in Toronto, Ontario with his wonderful wife, amazing daughter and lazy dog.