Hard Core Logo: Live / D.O.A. 7" Vinyl Records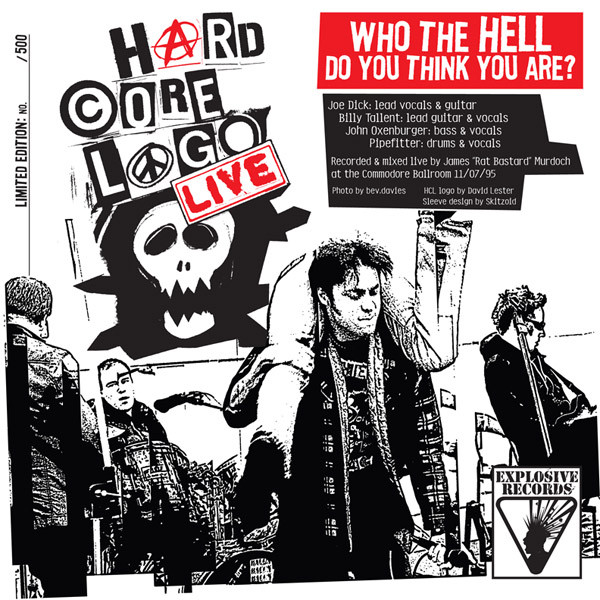 Now you can buy this rare piece of punk vinyl by clicking here.
Limited Edition, hand numbered out of 500.  Includes download code.
The tracks:
Hard Core Logo: Live "Who The Hell Do You Think You Are"
D.O.A. "Blue Tattoo"
Both songs are exclusive to this release
Music: Joe "Shithead" Keithley
Lyrics: Michael Turner
Donations
November Theatre is currently a not-for-profit society on the way to obtaining charitable registration status. We are not able to give tax receipts yet, but we would be happy to take any size contribution you could make to help us create more cool theatre. To make a donation you can send a cheque to PO Box 53554, RPO West Broadway, Vancouver BC, V5Z 4M6 or send funds via Paypal to michael@novembertheatre.com.